Why 2018 Will Be the Year of Video Marketing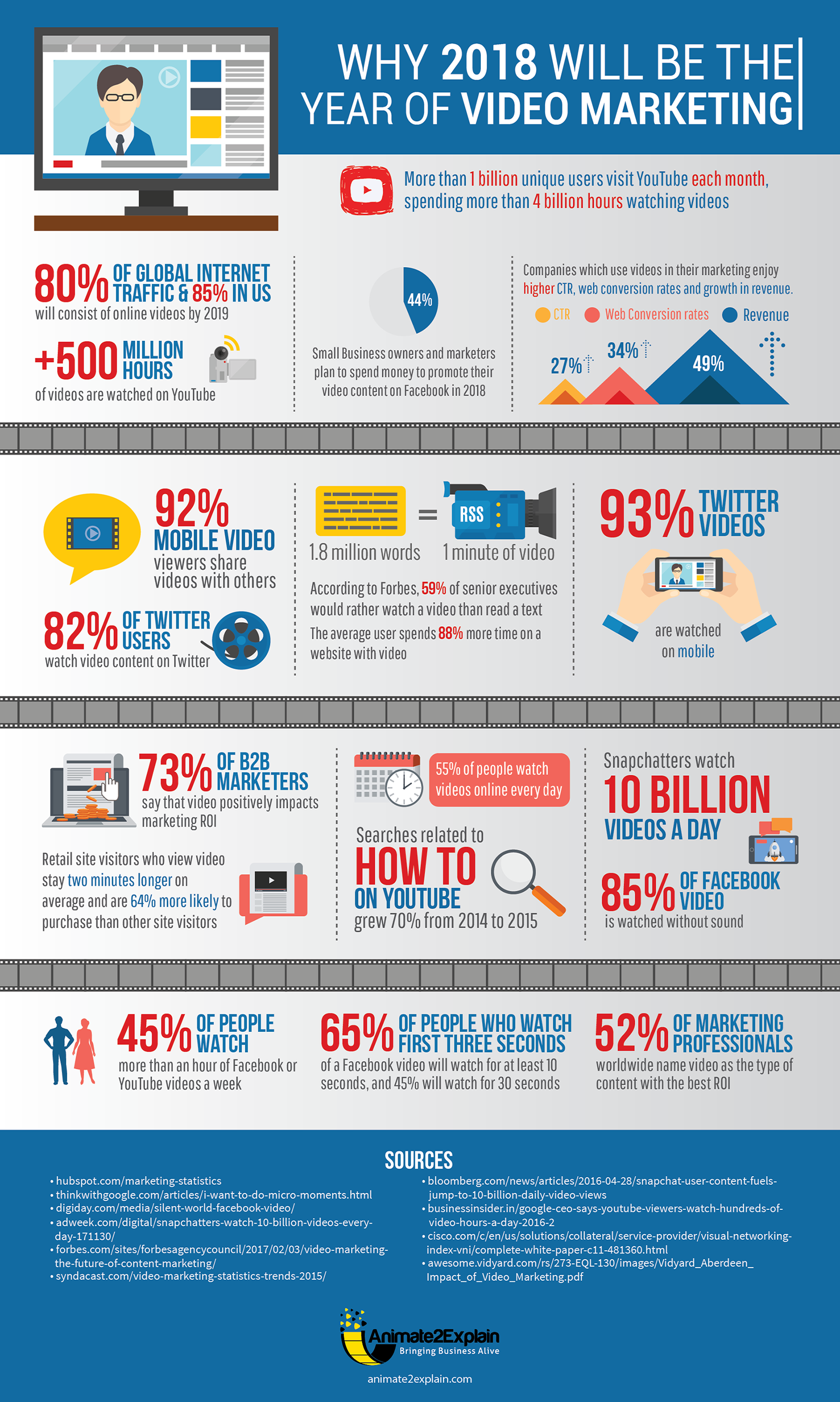 Video Marketing- Introduction
Today's tech-savvy consumers tend to invest time in understanding the usefulness and uniqueness of a product or service with videos. They want to make thoughtful decisions that are primarily based on facts, suggestions, and logic demonstrated in videos. It is worthwhile to note here that since a video includes visuals and audio, it leaves a huge presence in the mind of the audience.
One of the most critical aspects of marketing is to catch attention of the target audience. This can be a challenge, especially if the marketers are too rigid with their old-age strategies that don't work anymore. On the other hand, smart marketers make everything super simple with the aid of Video Marketing. This extremely powerful form of marketing considerably reduces or may even completely eliminate the difficulty of catching attention of consumers.
Consumer psychology plays a significant role when it comes to advertising. In the last few years, video marketing has become an integral part of the overall marketing strategy for almost every successful business. How?
The world of marketing is still somehow full of boring emails, dry home pages, and lackluster landing pages. On the other hand, Video Marketing offers a richer, clearer, better, and more engaging connection with the existing and potential customers of your business. After all, it is the responsibility of every growth-oriented business to educate its consumers about the products and services and how they can benefit them. The bottom line and the golden rule — respect the time and attention of consumers. Fortunately, video marketing will help you keep your focus on it and do just that in many ways!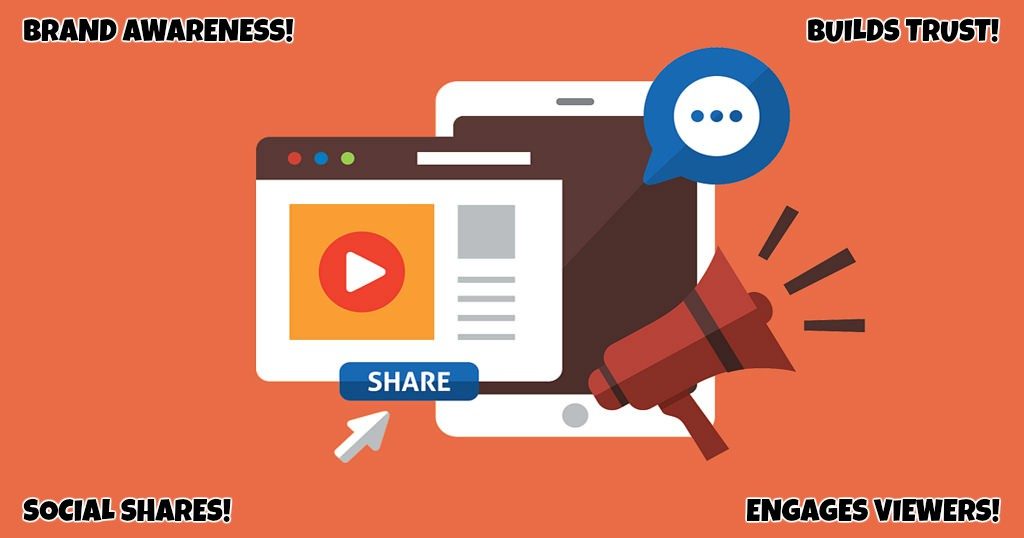 It's no wonder that there has been a huge surge in the count of emotional advertisements on the internet for products and services. This is because marketers of today's time have understood that consumers as human beings are more likely to engage with things that make them feel emotions. It is exactly the reason why more and more people are now showing no interest in reading lengthy texts or reading materials. This is exactly where that beauty of Video Marketing comes into the picture. The audience has no choice but to become mesmerized and feel captivated with the right promotional and educative message, artistry of the video message, and appropriate background music.
10 Surprising Benefits of Video Advertising
Must-Notice Video Marketing Statistics For 2018
If you think that there has just been unnecessary hype around Video marketing, it's time for you to have a view of the following statistics:
In 2017, 74 percent of online traffic was video content.
Conversion rates can be increased by as much as 20 percent or more by including a video on the homepage.
Video was rated by 62 percent of B2B marketers as an effective tactic than content marketing.
Revenue growth is 49 percent faster for brands using video marketing than brands that don't.
Purchase intent is increased by 97 percent with enjoyment of video advertisements. Brand association is increased by 139 percent. (Hubspot)
Incorporating video into emails can increase click-through rates by more than 90 percent.
Two-thirds of agency executives and marketers are of the view that video marketing is the next trend in content marketing.
Half of 18-34 years old (a significant majority of consumers with purchasing power) YouTube subscribers would leave what they are doing to rather view a new video by their favorite creator.
6 out of 10 subscribers of YouTube would prefer following the advice on what to buy from their favorite creator than following the advice of a movie or TV personality. (Google, 2017)
82 percent of survey respondents of Livestream prefer live videos from a brand to social posts.
Video content is 52 times more likely to appear on the first page of Google.
Snapchat video advertisements deliver over twice the lift in purchase intent as compared to Instagram, Television, YouTube, and Facebook video ads.
50 percent of marketers expressed interest to use live video services like Periscope and Facebook Live. 50 percent want to gain knowledge about live videos.
Blog posts with video attract thrice as many inbound links as those without a video.
Marketers across the world increased their spending on digital video and mobile advertisements by an astounding 95 percent between 2014 and 2016.
Sponsored video content views jumped to a staggering 256 percent since 2016.
Searches related on YouTube on "how to" grew by as much as 70 percent from 2014 to 2015.
Videos are shared with others by 92 percent of mobile video consumers.
Over 100 billion videos every day are viewed by Snapchat users.
Customer testimonials (51 percent), Tutorial videos (50 percent), and Demonstration videos (49 percent) are the three top-performing types of video content.
Users of Periscope have generated more than 200 million broadcasts.
Video marketing is explored by 81 percent of businesses in 2018 as compared to 63 percent in 2017. Out of those, a staggering 99 percent said they will continue to embrace this versatile and profitable form of marketing in their strategy. Furthermore, 82 percent of businesses have plans to spend more on marketing with videos in 2018. This study also disclosed that a whopping 97 percent of marketers are of the view that promotional videos are extremely beneficial. They also said video marketing has helped to create and improve a better understanding among customers about their products and services. Seventy-six percent of marketers revealed that there was a big surge in traffic via video marketing. Eighty percent of marketers say that the dwell time on their website has increased dramatically with this form of marketing.
A video of just 1 minute is worth 1.8 million words.
Video advertisements have an average click-through rate of 1.84 percent, which is the highest among all formats of digital advertisements.
60 percent of both B2C and B2B marketers make use of videos for marketing.
Online videos will be making up more than 80 percent of the entire consumer internet traffic by 2020. A million minutes of video content every second will cross the global IP networks by 2021. Live video will grow 15-fold from 2016 to 2021.
82 percent of users on Twitter view video content on Twitter. (INSIVIA)
55 percent of people worldwide view video content every day.
5 percent of small business owners and marketers reported getting results with video marketing.
There are over a billion users on YouTube, which is almost one-third of all people on the internet. (YouTube)
Every day, more than 500 million hours of video content is watched on YouTube.
9 percent of marketers worldwide rate video as the type of content with the best ROI.
Facebook video posts have 135 percent greater organic reach as compared to photo posts.
59 percent of senior executives are of the view that they prefer to watch the video version if both video and text are available.
Email open rates are boosted by as much as 19 percent when there is mention of the word "video" in the email subject line.
95 percent of a message is retained by viewers when they view it in a video form, compared to just 10 percent in text form.
Visual content is 40 times more likely to be shared on social media platforms than any other form of content.
Almost 50 percent of internet users search for video content associated with a product or service before they visit a store.
86 percent of colleges and universities have YouTube presence.
92 percent consumers of mobile videos share them with orders.
Demo videos are rated helpful by 4 in 5 consumers.
YouTube users share approximately 400 hours of new hours of new video a minute.
43 percent of people want marketers to post more of video content.
These must-notice video marketing statistics for 2018 clearly show the significance of video marketing, both in the present as well in the future, for your business.
Examples of Video Marketing
Over recent years, the primary criterion for social media engagement has evolved dramatically from announcing your product, service, or brand to finding a creative way to tell a story.
Whether you want to announce a new product, spread brand awareness, or launch a company – quality branded video marketing campaigns can do the trick. They can very easily attract the attention of consumers and make them feel an emotional connection with your business.
Here are a few examples by which storytelling via video marketing took the front-seat, for the better:
#DayItForward | Chevrolet
Multiple videos were launched by Chevrolet on Leap Day for promoting goodwill and a positive brand image. The #DayItForward campaign was successful in provoking empathy with viewers. The sentimental feelings of people giving back translated with consumers when they thought about Chevrolet. This video marketing campaign was a huge success as it was informative and entertaining while being tastefully branded all at the same time.
Choose Beautiful | Dove
Dove, adept at crafting stories, focused more on its mission than on its product in this Choose Beautiful Dove campaign. This emotional viral video is all about tying the market to cultivate a loyal following in the quest to a larger mission. This video suggests that "fully emotionally connected" consumers spend twice or even more on average than "highly satisfied" consumers, as consumers feel important and recognized with the former.
"Imagine Where You Can GO" | Poo~Pourri
The maker of a unique bathroom spray, Poo~Pourri, communicates and approaches with bravado the taboo topic of what goes on in the bathroom stays in there. Products of this brand were created for solving a problem that most people usually don't want to discuss on a public platform, yet these problems still need to be resolved.
"Meet the Makers" Series | Intel
The five-part "Meet the Makers" series from Intel is more like the uplifting and inspirational stories that are mostly seen on the news than videos created by brands. Each of these videos profiled individuals across the world, using products of Intel for creating new technology and amazing experiences. In the video, a 13-year-old named Shubham Banerjee tells his story of how he made use of technology of Intel to build an affordable Braille printer to assist more people who are blind read. The video series become a big success as individuals in the videos make use of technology to make the world an interesting and a better place while helping people.
Conclusion: Why Video Advertising?
Video Marketing is the best and easiest way to stay connected with the audience. It is also the ideal way to keep consumers stay engaged with your brand, products, and services. Of course, it still has to be done the right way!
Video marketing helps your business in endless ways. It educates consumers about the advantages and uniqueness of your products and services without being "pushy". By offering animated explainer videos, you actually let consumers know that you are not just there to grab their attention but you want them to relate and be a beneficiary of usefulness of your products and services. This form of marketing also helps the employees of your business to feel responsible, appreciative, and part of your brand and fellow colleagues.
The Digital Age is right here and it is the ideal time for every business owner and marketer to explore all the avenues technology has to offer. Indeed, 2018 is shaping up as expected by everyone as the most interesting year yet as far as video marketing is concerned.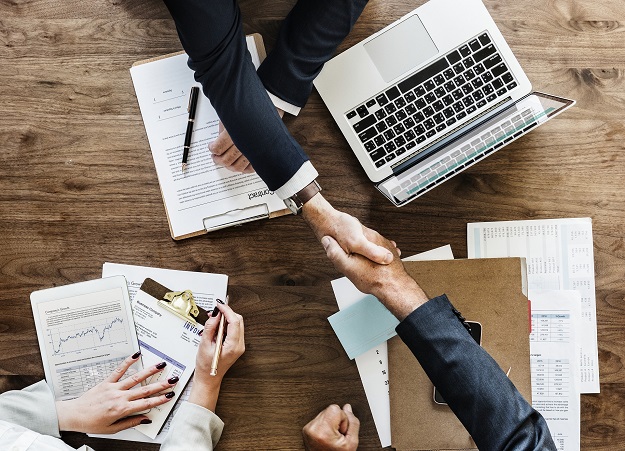 Today's consumers watch and demand video content, which gives presents a huge opportunity for marketers and advertisers. Video marketing is quickly and swiftly becoming the most viable marketing tools for every business as video content is becoming more social and more mobile. Video marketing is the next generation future of marketing. For many, it is like the rising tide that just cannot be stopped. You do have the option to jump on the board and ride with the tides, or you can simply sit watching others making the most of it and reaping benefits of this amazing medium.
With video marketing offering innumerable advantages for consumers as well as employees of your business, it does make sense to appreciate, acknowledge, and embrace Video marketing as your go-to strategy. The choice is yours for sure, but it is actually not a choice if success is what you really strive for. Video marketing is the future in terms of the way we tell, learn, and show!
So, what are you waiting for? Get started with your own explainer video. Contact us today for more assistance.